Logic Health is a boutique Occupational Healthcare company backed by the assurance, scale, technology, and governance of ForHealth Group, an industry leader in accessible healthcare delivering care in 70+ medical centres, empowering 1000+ Doctors, 200+ Allied Practitioners, 180+ Dentists and 500+ Nurses.
Logic Health has a national Occupational Health footprint, operating as stand-alone clinics or within ForHealth Group large-scale multi-disciplinary medical centres. Logic Health partners with independent healthcare providers to ensure seamless delivery of care to rural and remote regions.
Logic Health is committed to providing the very best Occupational Healthcare, delivered by highly trained, skilled and experienced practitioners, working under strong Corporate and Clinical Governance providing for high quality and safe care.
Logic Health has a network of Doctors who are accredited to perform Rail Medical Assessments, Offshore Medical Assessments and OEUK Medical Assessments, Aviation Medical Assessments, Resources Sector Assessments including Qld Coal Mine Worker's Health Scheme and NSW Coal Board Order 43 Medical Assessments, Statutory and Industry Specific Medicals, and specialised services including Appointed Medical Adviser reviews, MRO Services for A&OD services, fitness for duty, permanent impairment, military medicine and Insurance Medical Assessments.
Logic Health strongly supports the invaluable role that Occupational Health Nurses provide, and advocates for their mission, supporting their careers and advancing the profession through Specialised Occupational Health Nursing assessments and consultation to employers, employees, government, private, alliance organisations and other important groups.
Logic Health perform employment medicals under the following industry and medical frameworks:
Rail Authorised Health Professionals ("Rail Doctors")
The ARA is the peak body for rail in Australia and New Zealand, representing all sectors of the rail industry. The ARA owns the Rail Industry Worker Program (RIW), working with the program service provider Metro Trains Australia (MTA). The ARA oversees the national list of endorsed Authorised Health Professionals.

---
OEUK (formerly OGUK) – Remote Offshore OEUK Medical Doctors
OEUK is the leading representative body for the UK offshore energy industries. It is a not-for-profit organisation with a pedigree stretching back almost half a century.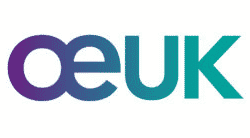 ---
MRO Services – medical review officer for A&OD programs
AMROA was established in 2010 to develop an Australasian group of medical practitioners who have a special interest in workplace A&OD programs with an emphasis on the medical review of testing methodology and results.
AMROA uses the term "Medical Review Officer" (MRO) to describe those medical practitioners who have undertaken appropriate training and assessment and have met the AMROA requirements.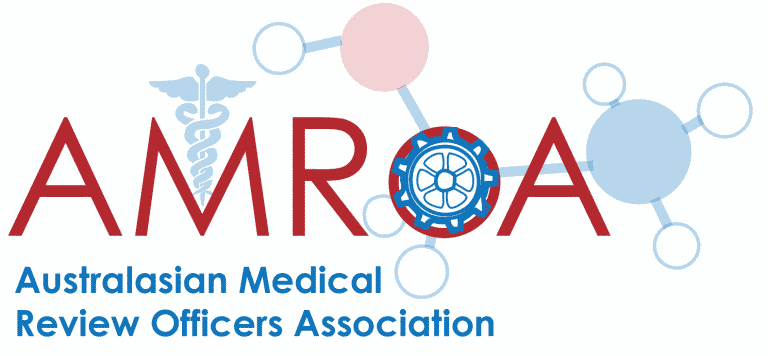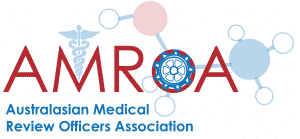 ---
Aviation Medicine Doctors
Aerospace medicine professionals examine pilots, air traffic controllers and other aviation industry personnel who require medical certification. Medical examinations are to ensure aviation personal meet the provisions of the Civil Aviation Act 1988, Civil Aviation Regulations 1988 and Civil Aviation Safety Regulations 1998.
Designated Aviation Medical Examiners (DAMEs)
DAMEs conduct medical examinations and issue certificates for fitness to return to flying under CASR Part 67.

---
Drug & Alcohol Testing & Certification
Drug & Alcohol testing is generally performed in-clinic, or at our network of accredited laboratories or on-site, where a biological sample such as urine, salive, breath or blood is collected from the Donor Candidate and analysed.
We use laboratories that adhere to rigorous quality standards which assure accurate, legally defensible AS4308 and AS4760 accredited results in a timely manner. At the request of the Company, and per your Drug & Alcohol Policy, laboratory based confirmation testing can be performed with an MRO service available.


---
Australasian Institute of Clinical Governance – we have Doctors who are graduates of the AICG with expertise in clinical governance for patient safety and quality care.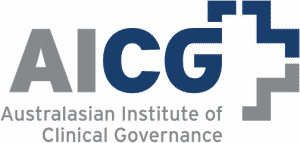 ---
The Coal Mine Workers' Health Scheme (formerly the Coal Board Medical) protects the health of Queensland coal mine workers by ensuring they undergo compulsory health assessments. This includes an assessment when they enter the industry and then at least every 5 years while employed in the industry.
Logic Health has a network of Examining Medical Officers (EMO) and Supervising Doctors, known as Appointed Medical Advisers (AMA), previously known as Nominated Medical Adviser (NMA).


---
Logic Health staff are accredited and operate in the following schemes